At Lobsterville Bar & Grille
we offer fresh seafood, good company, and spectacular views of Oak Bluffs Harbor - Join us on our lofty deck. Applaud the fantastic Martha's Vineyard Sunsets! Here at Lobsterville we strive to make your stay here on the Vineyard a little extra special. We do so by cooking up some of the best food on the island, surrounded by an inviting atmosphere, along with a great drink menu.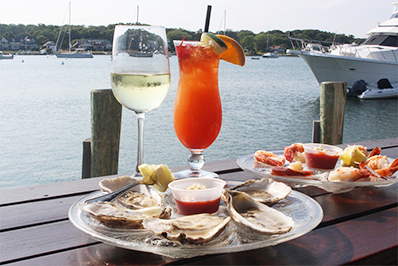 Open for the season May 28th.